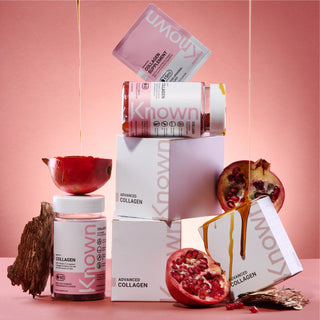 HAIR SKIN AND NAILS
Collagen Supplements
Collagen plays a crucial role in maintaining the health and vitality of our hair skin and nails. It contributes to the production of Keratin, a protein that serves as the building block for healthy hair and nails as well as being responsible for maintaining the skin's firmness, elasticity, and hydration. Discover our range of tasty, highly effective Collagen liquid and gummy supplements.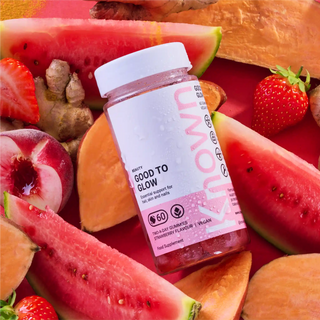 HAIR SKIN AND NAILS
Good To Glow Gummies
These tasty Strawberry flavoured vitamin gummies contain a comprehensive blend of vitamins and nutrients that support your hair skin and nails health.
What the experts are saying...
"With Biotin, Vitamin C and Zinc to provide all round goodness for hair, skin and nails." - EFSA
Learn more below ↓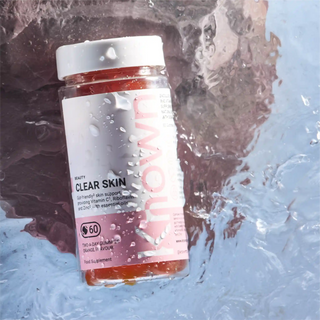 SKIN HEALTH
Clear Skin Gummies
These delicious Orange flavoured gummies will become your favourite supplement for skin, they contain a powerful blend of skin-loving ingredients to help reduce inflammation and regulate oil production for acne-prone and sensitive skin.
What the experts are saying...
"1/4 of Brits have skin conditions." - YouGov
Learn more below ↓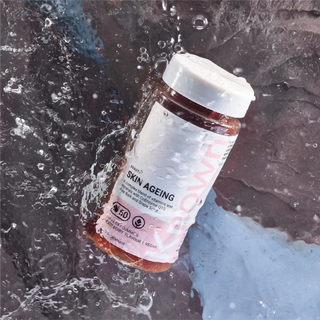 SKIN HEALTH
Skin Ageing Gummies
These tasty Mixed Berry flavoured gummies promote youthful-looking skin from the inside out with a complex blend of skin-loving nutrients CoEnzyme Q10, Pine Bark, Grape Seed, and key vitamins and minerals.
What the experts are saying...
"Caucasian Western individuals with normal recreational practices have subclinical signs of skin damage by the time they are 15 years old, whereas skin changes start to become discernible in unexposed skin in the early 30s." - Farage et al., 2008
Learn more below ↓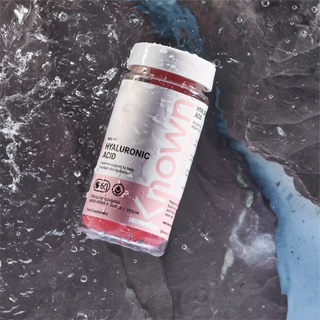 SKIN HEALTH
Hyaluronic Acid Gummies
These delicious Wild Berry flavoured gummies contain 100mg of Hyaluronic Acid per serving, designed to help your skin feel and look hydrated, plump and healthy.
What the experts are saying...
"The ageing of human skin is accompanied by changes in Hyaluronic acid content and metabolism with most dramatic decline being observed after age 50" - Saranraj., 2013
Learn more below ↓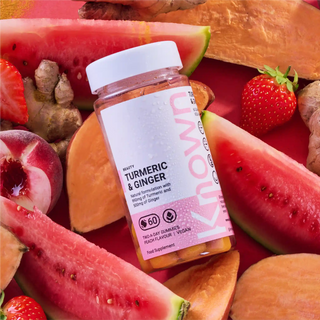 SKIN HEALTH
Turmeric and Ginger Gummies
These delicious Peach flavoured gummies combine the powerful antioxidant and anti-inflammatory benefits of Turmeric and Ginger to promote a healthy and radiant complexion.
What the experts are saying...
"Turmeric (Curcuma longa), a commonly used spice throughout the world, has been shown to exhibit antiinflammatory, antimicrobial, antioxidant, and anti-neoplastic properties." - Vaughn et al., 2016
Learn more below ↓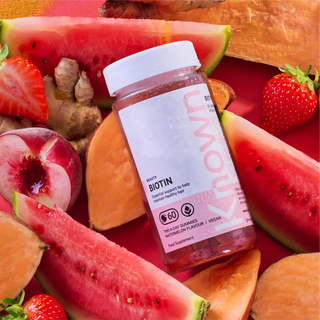 HAIR AND NAIL HEALTH
Biotin Gummies
With 10,000μg Biotin per serving, these tasty Watermelon flavoured Biotin supplement gummies are the perfect daily beauty supplement for your hair and nails.
What the experts are saying...
"Excess hair loss and hair thinning affects 70% of all men by the age of 70, and 50% of women by 50." - nahrs.org
Learn more below ↓
From the Blog.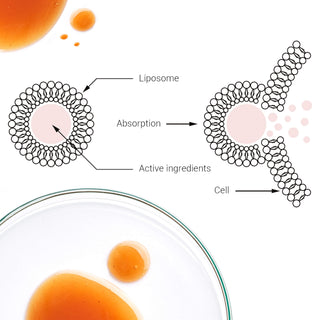 Suzy Glaskie, Functional Medicine Health Coach and Head of Wellness at Known Nutrition Most of us can reel off which supplements we're taking…but how often do we stop to consider...
After being introduced to the supplement nearly 4 years ago, Functional Medicine Health Coach, Suzy Glaskie, explains how the protein has changed her life and why it will be a...
Learn More from our Industry Experts.
Known Nutrition's Advance Liposomal Collagen uses marine collagen.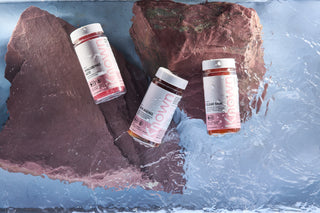 JOIN THE COMMUNITY
@knownnutrition