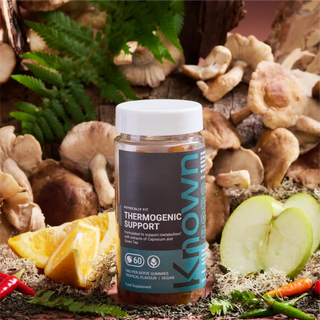 WEIGHT MANAGEMENT
Thermogenic Support Gummies
These tasty Tropical flavoured thermogenic gummies are designed to help the body to utilise food more effectively, support metabolism and maintain energy levels to support your weight management efforts.
What the experts are saying...
"25.9% of adults in England are obese and a further 37.9% are overweight" - The Health Survey for England, 2021
Learn more below ↓
WEIGHT MANAGEMENT
CLA Support Gummies
These delicious Orange flavoured CLA supplement gummies contain 80mg of Conjugated Linoleic Acid per serving with essential vitamins and minerals that support healthy weight management.
What the experts are saying...
"Conjugated linoleic acid, a naturally dervied fatty acid, may help to reduce body fat mass." - Ergas et al,. 2010
Learn more below ↓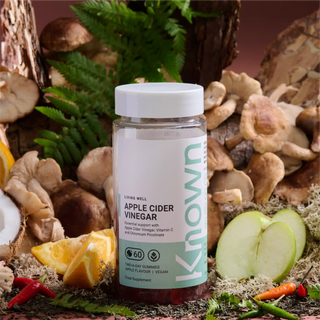 WEIGHT MANAGEMENT
Apple Cider Vinegar Gummies
These tasty Apple flavoured ACV gummies contain 1000mg of Apple Cider Vinegar per serving, which has been widely recognised for its potential to support weight management and promote a healthy metabolism.
What the experts are saying...
"Vinegar is a source of many bioactive compounds including organic acids, melanoidins, polyphenols, tryptophol, ligustrazine, and caffeoylsophorose which are responsible for various health-related effects including blood glucose regulation and weight management." - Chen et al., 2016
"A 12-week clinical trial found that those regularly taking Apple Cider Vinegar had significantly reduced body weight, BMI and visceral adiposity index." (a smart way to measure the accumulation and effects of internal fat) - Conducted by Shahid Beheshti University
Learn more below ↓
From the Blog.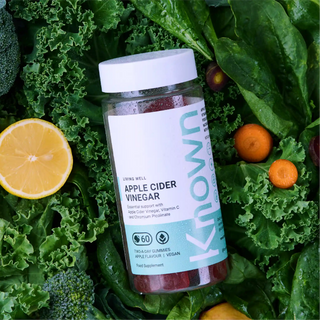 It's long been hailed as a super ingredient when it comes to its health-boosting benefits, particularly when it comes to weight loss. But what actually are the benefits of apple...
Learn More from our Industry Experts.
Apple cider vinegar has been used as a traditional remedy for centuries due to its purported health benefits. It is naturally acidic and has antimicrobial properties.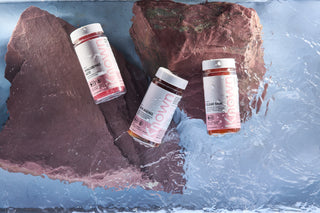 JOIN THE COMMUNITY
@knownnutrition